Our sister company Premier Merchant Capital provides custom cash advance options for all types of businesses, delivering the working capital your business needs in as little as 48 hours.
Designed for small and mid-sized businesses, our programs offer fast, easy capital in exchange for the purchase of future credit card receivables.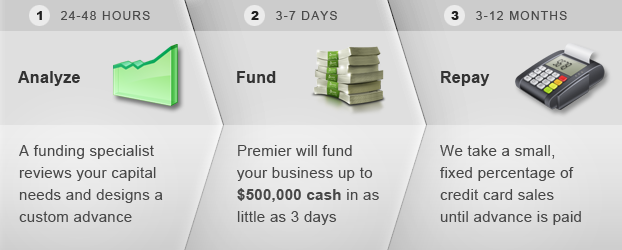 Businesses seeking a fast, efficient capital option other than the traditional bank loan can benefit from this program with access to working capital within 3-5 business days.
This program is ideal for businesses to meet their cash needs today with an easy repayment term. The payback is automatically taken from the credit card receivables on a daily basis. Therefore, you do not need to remember to make a payment each month.